PROJECT PROFILE
---
Opening a new facility is an opportunity to utilize vertical space and optimize inventory management with well-designed racking systems. JACQUET took advantage of this opportunity when they opened a new North American headquarters facility in Limerick, Pennsylvania. Before move-in, the company had over 200,000 lbs. of unmanaged bar stock that required industrial storage solutions. Ross sales engineer Tracy Buck was contacted to provide assistance and insights for the project.
Challenges: Implement Rack System in New Facility with Existing Equipment
JACQUET has a side loader with a 5,000 pound weight limit for moving and managing long bar stock. Any rack design had to account for the unique specifications of the loader. In this case, the loader's guide wheels – which run along a floor rail system – had to be evaluated. Additionally, the lowest usable position of the side loader's chassis had to be determined. Lifts have a decelerating factor – the higher the lift and the heavier the load, the more deceleration occurs. All of these data points were needed when the floor rail system was designed to match the side loader requirements.
The facility has an overhead crane supported by building columns. The rack system needed to be designed within the boundaries of both, and accommodate doorways and building entries, so that storage space was maximized and crane operation was unaffected.
Solution: Dexco Heavy Duty Cantilever Racks
Product Selection:
After the consultation and engineering review, it was determined that cantilever racks were the best solution to store the different types of inventory:
The final Dexco racking layout consisted of narrow aisle cantilever racks which best utilized the capabilities of the side loader, and included:
Two rows of single-sided racks and five rows of double-sided racks in the primary storage area
Three stand-alone, single-sided rack systems adjacent to the perimeter walls
Ross designed the racks to store lighter items at the top of each rack. As an extra precaution against corrosion, the racks were hot-dip galvanized. Additionally, Ross designed and fabricated 45-degree and 90-degree steel plate entries for the guide rail system that ensure the side loader can safely enter each row of racking.
Installation:
Ross's installers completed the process in ten days.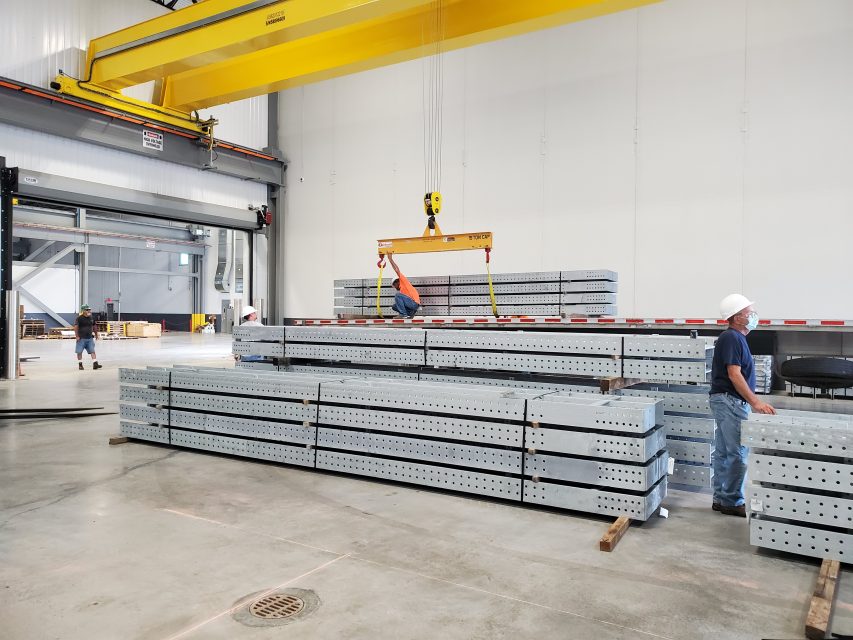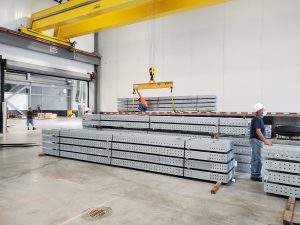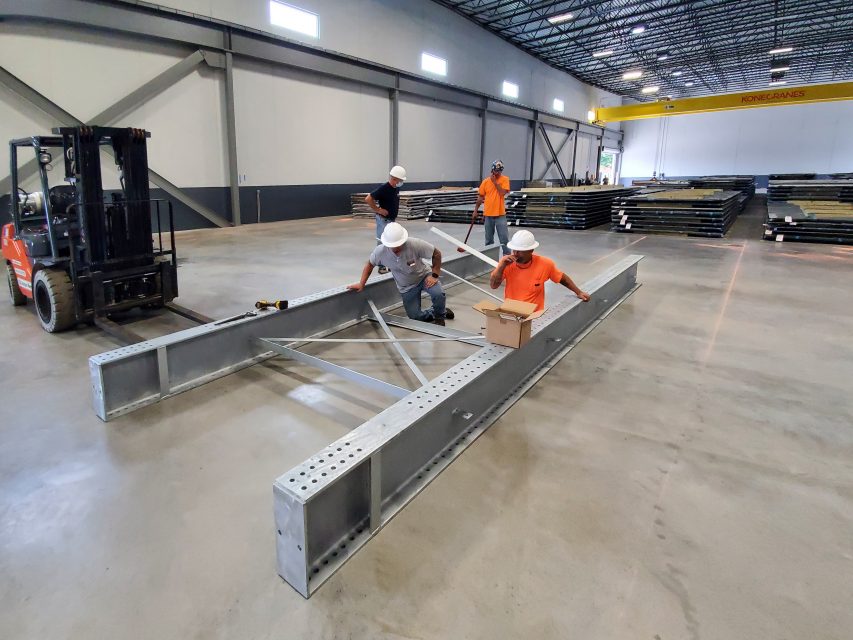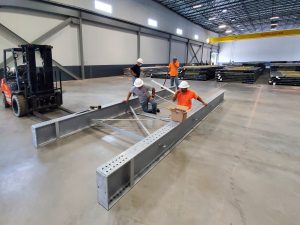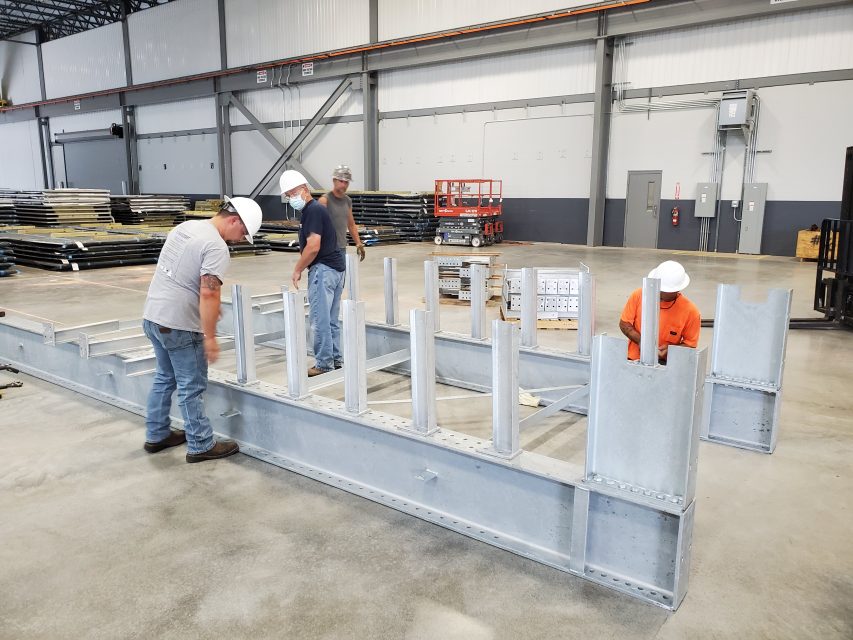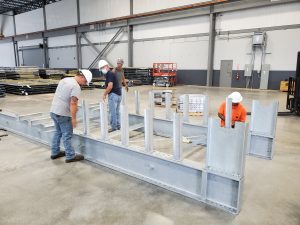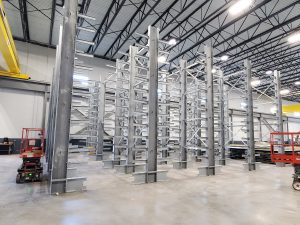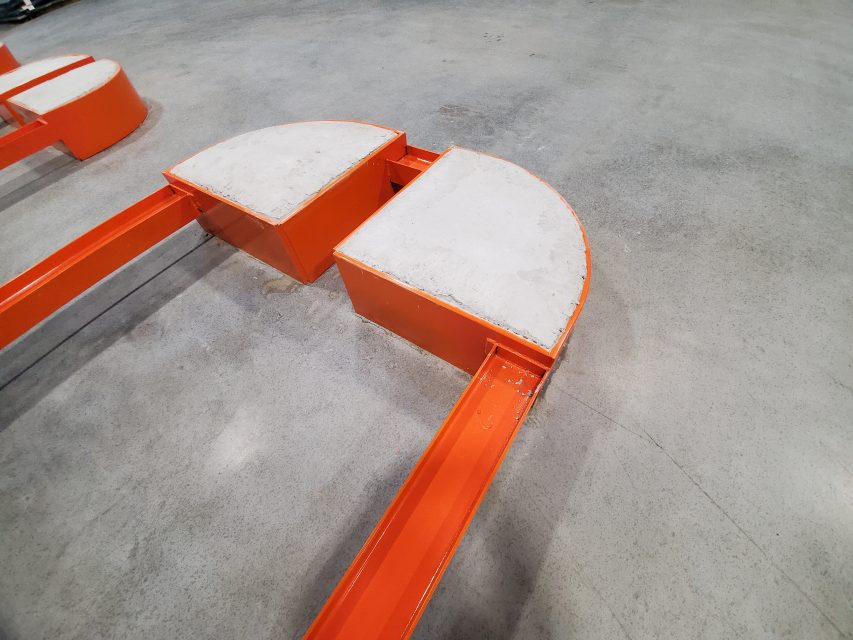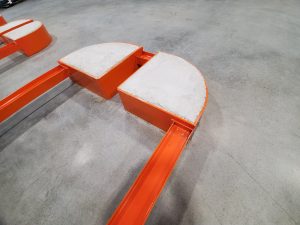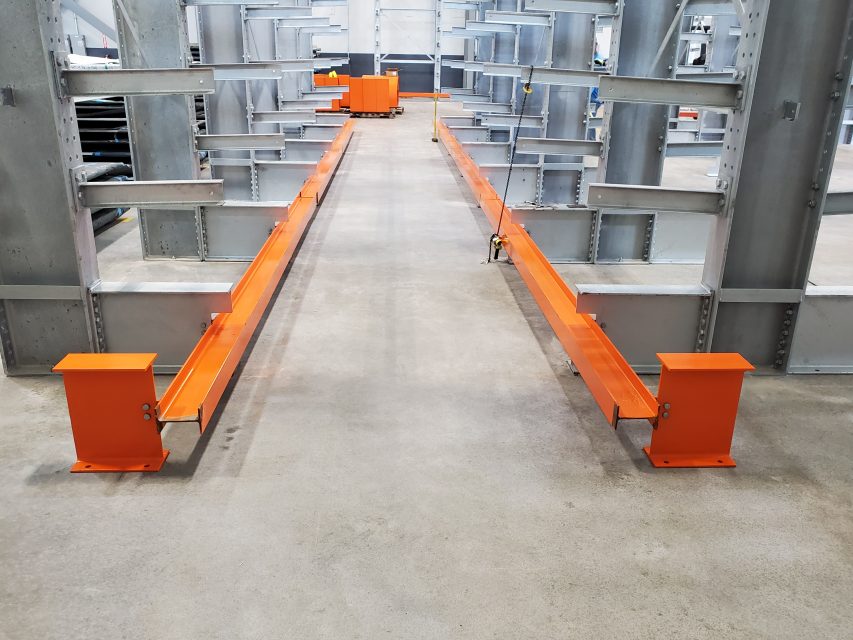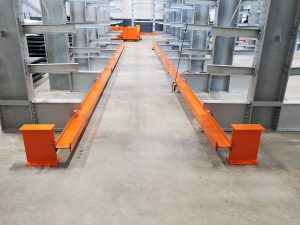 ---
Results: Narrow Aisle Cantilever Racks Maximize Storage and Accommodate Site Equipment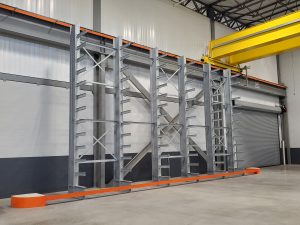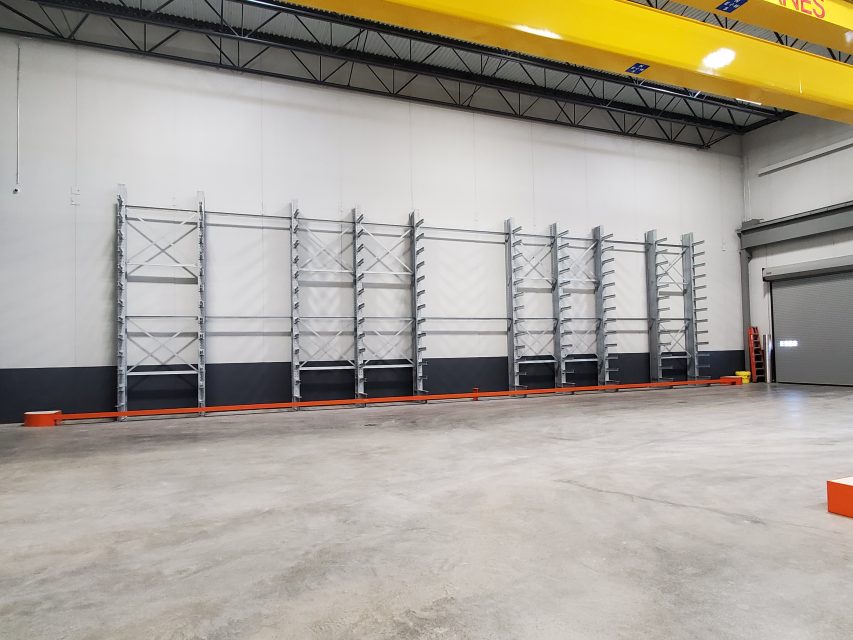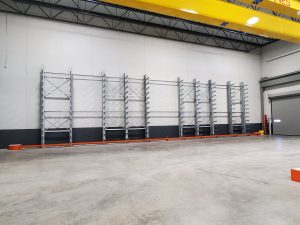 The Dexco racking systems maximize floor space, provide vertical organization, and accommodate the side loader. Since the racks utilize the facility's interior height, exponentially more bar stock inventory is available than if material was stored on the floor. Inventory is visible and accessible without having to move other stock items out of the way, thus reducing the potential for damage and providing more efficient inventory management.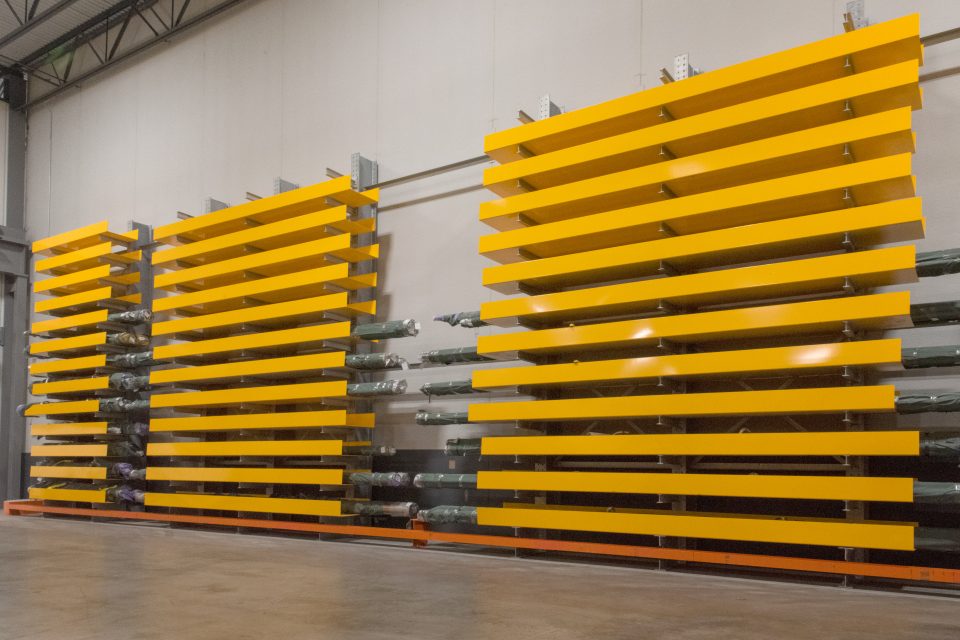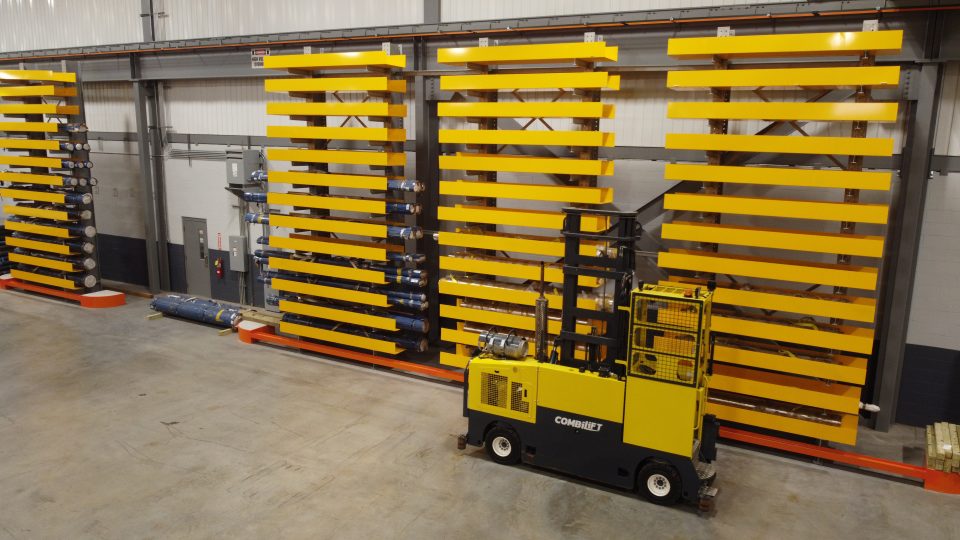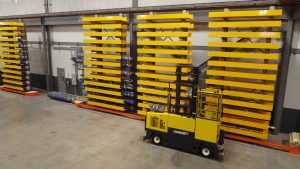 ---
About Phoenix Metals: Phoenix Metals was founded in 1980 and is a leading metals service center in North America. Phoenix Metals is committed to offering customers unsurpassed quality and service with metal products cut to specification.
About Ross: Ross manufactures a diverse line of public safety and physical security solutions designed to protect people, property and products in a wide range of applications including heavy-duty industrial storage, anti-terrorism / force protection, and infrastructure access. Based in Leola, Pennsylvania since 1962, the company supports ground-up construction and capital improvement projects throughout the world. Ross specializes in creating products that are engineered and tested to meet the highest standards for safety, quality and reliability within their respective fields.